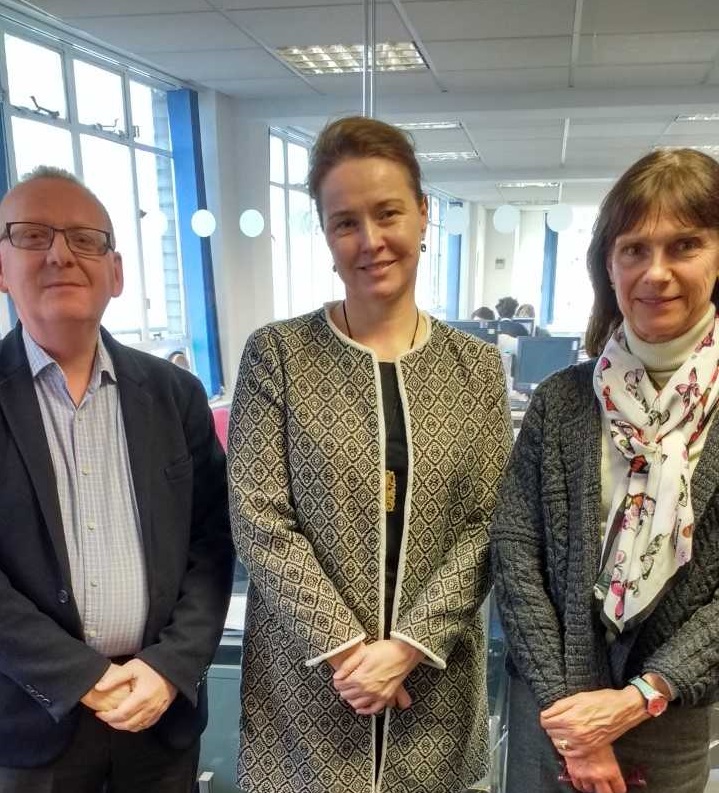 FRU was pleased to welcome representatives of a Hong Kong based humanitarian charity who were researching best practice in pro bono work.
On 19 March FRU was delighted to host a visit by 2 representatives from the PathFinders NGO from Hong Kong. PathFinders provides humanitarian support, social and welfare services, access to healthcare, education and legal support. PathFinders serves pregnant, migrant women in distress and their Hong Kong-born children. Most of the women are current or former foreign domestic workers. Despite legal
protections, the women are often dismissed from work unlawfully when pregnant.
Kay McArdle, CEO and Jenny McAlpine, Head of Special Projects from PathFinders met with FRU Chief Executive David Abbott to learn more about how FRU works. Kay and Jenny were working on a fellowship to learn from global best-in-class access to justice models in London, Melbourne, New York, Singapore and Sydney.
After the visit David said "we were pleased to learn that representatives from a charity on the other side of the world knew of FRU's excellent work. Welcoming Kay and Jenny to our office gave us an excellent opportunity to swap experience and support access to justice".