We previously posted that FRU's work had been endorsed by no-less than Baroness Hale, the President of the Supreme Court. At the recent Annual Bar Council Conference Lady Hale dedicated a copy of the recently published book 'First 100 years of women in law' to the FRU. We said that the signed book would be raffled to one of FRU's volunteers, along with a further 2 unsigned copies of the same book, kindly donated by the Bar Council.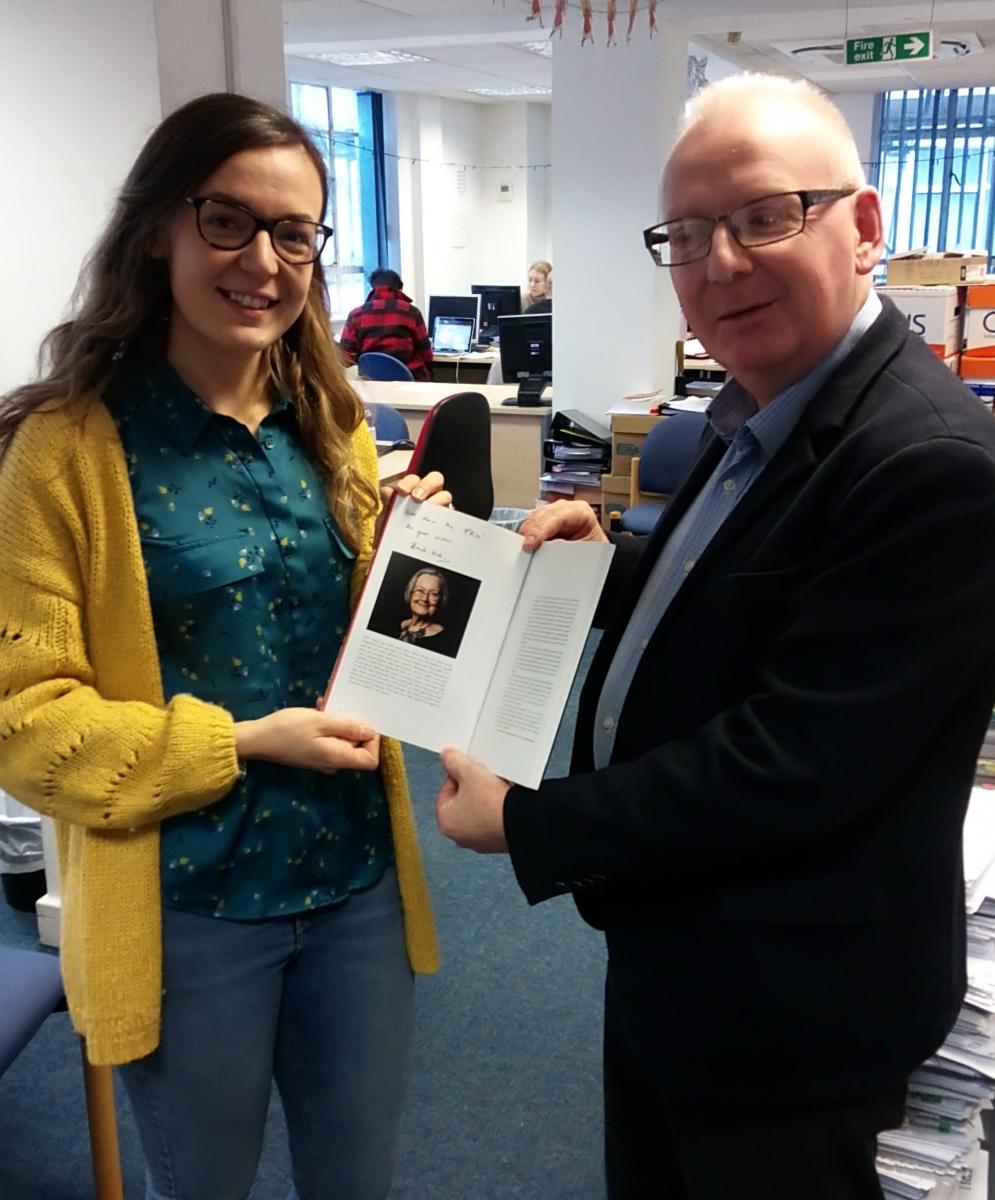 We now have a winner; FRU volunteer Natalie Goodwin won the copy of First 100 Years signed by Lady Hale. Natalie said "Lady Hale is a great source of inspiration to me and this book will soon become one of my most precious possessions". We congratulate Natalie, and thank her for being a FRU volunteer.
Natalie went on "My late Nana qualified as a solicitor in the 1970s. In her 40s at the time, she came from a working class family and had left school at 14. She was inspired to study law by a person she met on the tube who encouraged her that it was possible. My Nana ultimately became a partner in a local firm. 'First 100 Years of Women in Law' celebrates the many women who, just like my Nana, paved the way for aspiring female lawyers like me. She considered it a privilege to be a part of the profession and I'm sure she would be delighted to know that I had received this particular book signed by the first female President of the Supreme Court."