FRU was delighted to welcome a visit today by Sir Ernest Ryder, the Senior President of Tribunals. Sir Ernest had expressed an interest in hearing about FRU's work representing clients in social security and employment tribunals and in providing clinical legal education to future lawyers.
Sir Ernest spent the morning touring the FRU office, speaking to staff, volunteer representatives and a management committee member and trustee. He heard in detail how FRU works including the management of casework, the training of prospective lawyers and how we feed in our clients' experiences of the tribunal system to policy makers. Sir Ernest was keen to hear what currently works well and where there are issues that the tribunal judiciary could address.
During the visit Sir Ernest highlighted the value to the tribunal system of high quality advocacy. He spoke of being aware of FRU's work through his own experience, that of judicial colleagues and contacts throughout the justice system. Sir Ernest underlined the value to young lawyers of clinical legal education through taking on real cases. He particularly encouraged FRU representatives to take on a range of cases to broaden their skill base.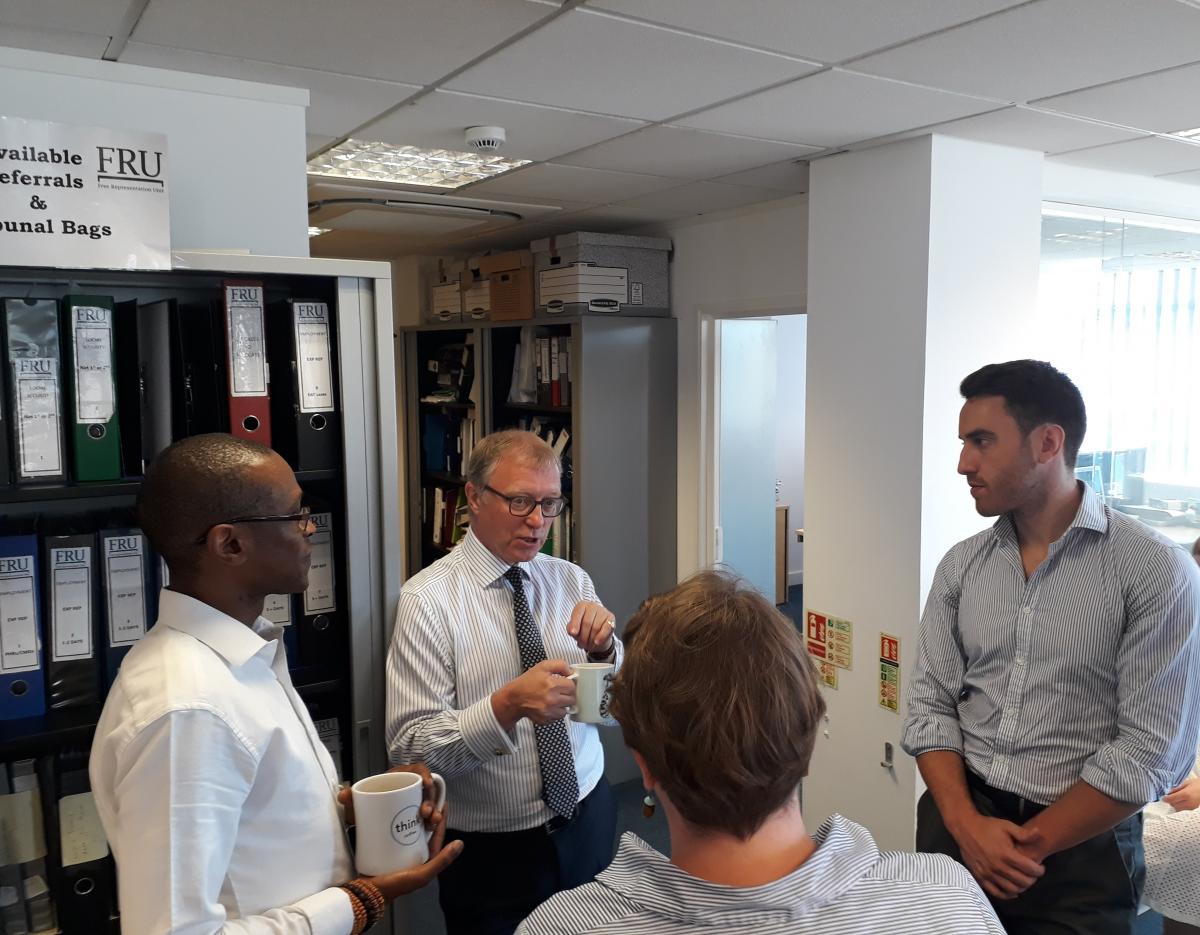 FRU Chief Executive David Abbott said "it was an honour and a pleasure to welcome Lord Justice Ryder to FRU. Sir Ernest was very interested in and supportive of FRU's work. He expressed a genuine desire for feedback on how tribunals currently operate and how the judiciary can ensure that future developments take into account the work of pro bono organisations such as FRU. Sir Ernest's recognition of the value of the work of our staff and volunteers was a great morale boost".