On 22nd March 2013 UCL students raised a magnificent £498 for FRU at their annual pro bono talent show.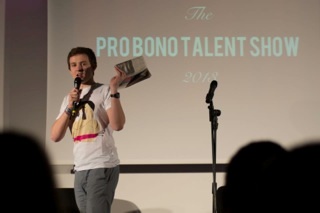 Miles Beckwith, Performer said "Taking part in 'Benthams got talent' was great fun. The atmosphere was warm and friendly and everyone seemed up for a good night. It's nice to know that the whole thing was in aid of the FRU, which is a great cause. The money raised comes at a crucial time and it is fundraising events like this that will safeguard everyone's right to representation."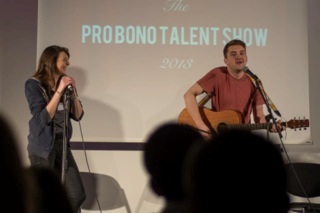 Jack Palmer-Coole, Organiser, UCL Law Society Pro Bono Officer 2012-2013 said "The money raised by the Talent Show was donated to FRU as we felt that it was a most worthy cause to aid as a student body and more importantly to promote amongst the student body. The faculty already has strong links with FRU and it was clear that FRU has committed time and effort to allow UCL Law Students to experience Pro Bono and wider opportunities and therefore is something the UCL Law Society and myself wanted to thank them for."
The FRU team are hugely grateful for the money raised by the UCL students and wish them every luck with their studies!
If you are a University or Student and would like to run a similar event please contact: fundraiser@thefru.org.uk