On Wednesday 26th June 2013, the Attorney General, Dominic Grieve, visited the Free Representation Unit (FRU)'s office. He met with members of staff, trustees and volunteers and was given an overview of the practicalities of running a FRU case as well as the general work of the office.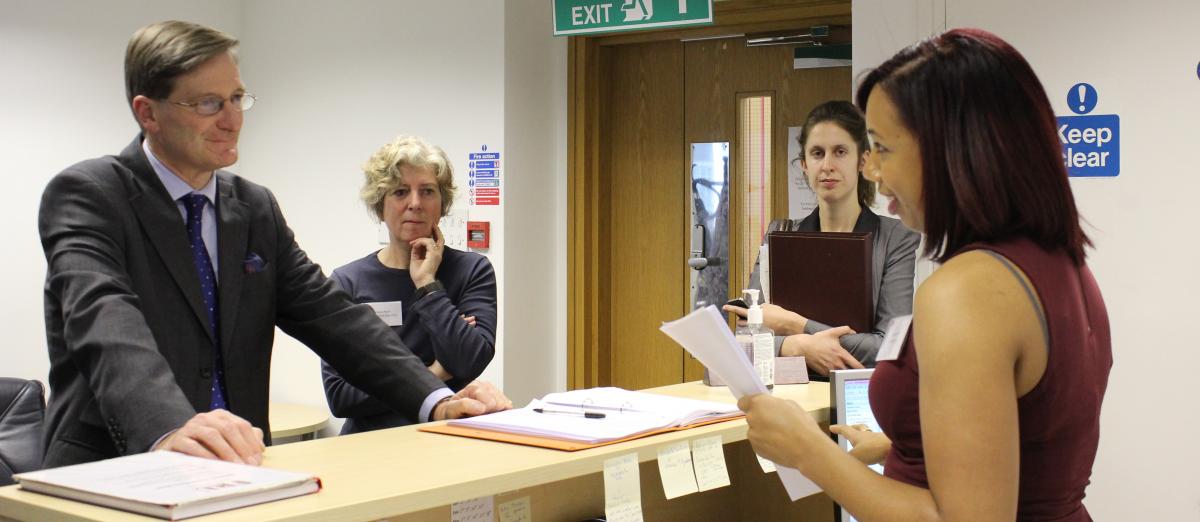 During his visit, FRU staff, trustees and volunteers had the opportunity to talk to the AG about their concerns around the introduction of fees in the Employment Tribunal and the Employment Appeal Tribunal. FRU staff and trustees expressed their concerns that the introduction of fees would unfairly discriminate against their clients who were often seeking small amounts of compensation which would be dwarfed by the tribunal fee.
FRU staff reiterated concerns that even if a client were successful they would not automatically be entitled to have the fee repaid by the respondent and drew the Attorney General's attention to the Ministry of Justice study which said a third of all claimants had not received their Employment Tribunal award a year after judgment was given.
FRU staff and trustees also talked to the Attorney General about the role of Pro Bono organisations across the sector in the new legal landscape and the role that FRU, and other similar organisations, could play. Staff members explained that although they are able to represent over 1000 claimants a year, this amounts to only 0.54% of all employment cases and 0.11% of all social security cases lodged across the country.
The Attorney General also spoke about his involvement with pro bono work as a bar student, and his memories of FRU in the early 1980's.

Lindsey Poole, Interim Chief Executive of FRU, said:
"It was wonderful to have the Attorney General visit FRU. It provided the team with a fascinating insight into the current thinking within government and the opportunity to raise issues important to FRU and our clients".
Dominic Grieve QC MP, Attorney General, said:

"It was great to return to FRU thirty years after I first encountered them as a Bar student. I was delighted to see they are continuing their sterling work providing representation for people who need support at tribunals. It's wonderful that from one small room on Gray's Inn Road they are able to reach out and help so many people; from those who need representation to the employment judges who are able to deal with the cases more efficiently. Long may it continue."